Teen Mental Health First Aid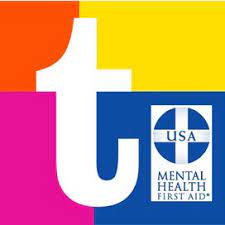 To begin your training journey and obtain access to teaching materials, visit the Mental Health First Aid site to get started.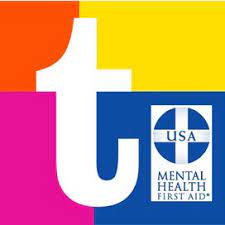 Summary
This in-person training teaches high school students about common mental health challenges and what they can do to support their own mental health and help a friend who is struggling. It's equipping young people with the knowledge and skills they need to foster their own wellness and to support each other.
To begin your training journey and obtain access to teaching materials, visit the Mental Health First Aid site and register for training.
Rubric and Standards
Mental Health Literacy Components
Understanding how to foster and maintain positive mental health
Understanding how to seek help effectively
Understanding mental health disorders and their treatments
High School Learning Standards
Advocate for reducing stigma associated with emotional and mental and behavioral health
Compare & contrast emotional, mental-behavioral illness, mental well-being and concurrent disorders
Describe how self-harm or suicide impacts other people
Describe laws related to minors accessing mental health care
Explain how to help someone who is thinking about attempting suicide
Identify school and community resources that can help a person with emotional, mental and behavioral health concerns
Implementation
Program Material Cost
$3,200 for 3-day Instructor training and $8.95/student manual
Modality
Setting
Classrooms or health classes. School-wide assembly-style sessions are not allowed.
Grade Level(s)
Evidence
Header
4 Peer-Reviewed Publications
Study Types
2 Randomized Control Trials, 2 Single Group Designs
Study Samples
Country: Australia Sample Sizes: Ranged from 372 to 1,942 Students Ages: Ranged from 13 to 17 years old
Major Findings
Students receiving teen Mental Health First Aid training demonstrated increased mental health literacy, were more confident helping a peer with a mental health problem, viewed seeking help from mental health professionals more positively, and significantly decreased stigmatizing attitudes. Students receiving a culturally adapted version of teen Mental Health First Aid training were more likely to endorse 'helpful' adults as valid sources of help, had significantly higher levels of concordant (helpful) helping intentions, and had significantly lower levels of discordant (harmful) helping intentions -- all of which were maintained at 3 month follow-up.
Published Studies