Mental Health in High Schools Curriculum Guide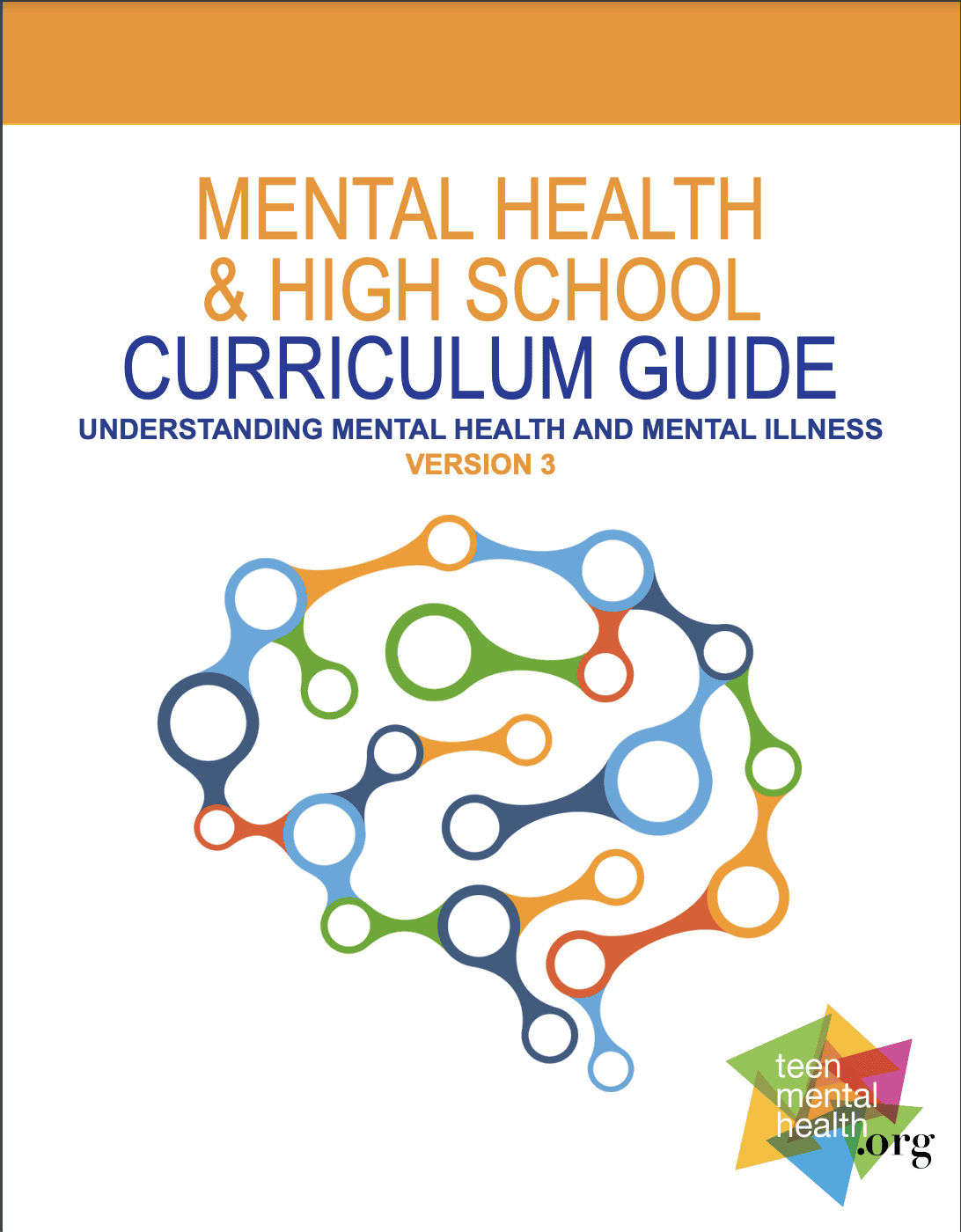 Basic, foundational training is available at no cost via University of British Columbia. To request comprehensive training (and an adapted US version), visit The Mental Health Collaborative. To get started, scroll down to the form at the bottom of the page and enter your information to be contacted about the training that's right for you and your classroom.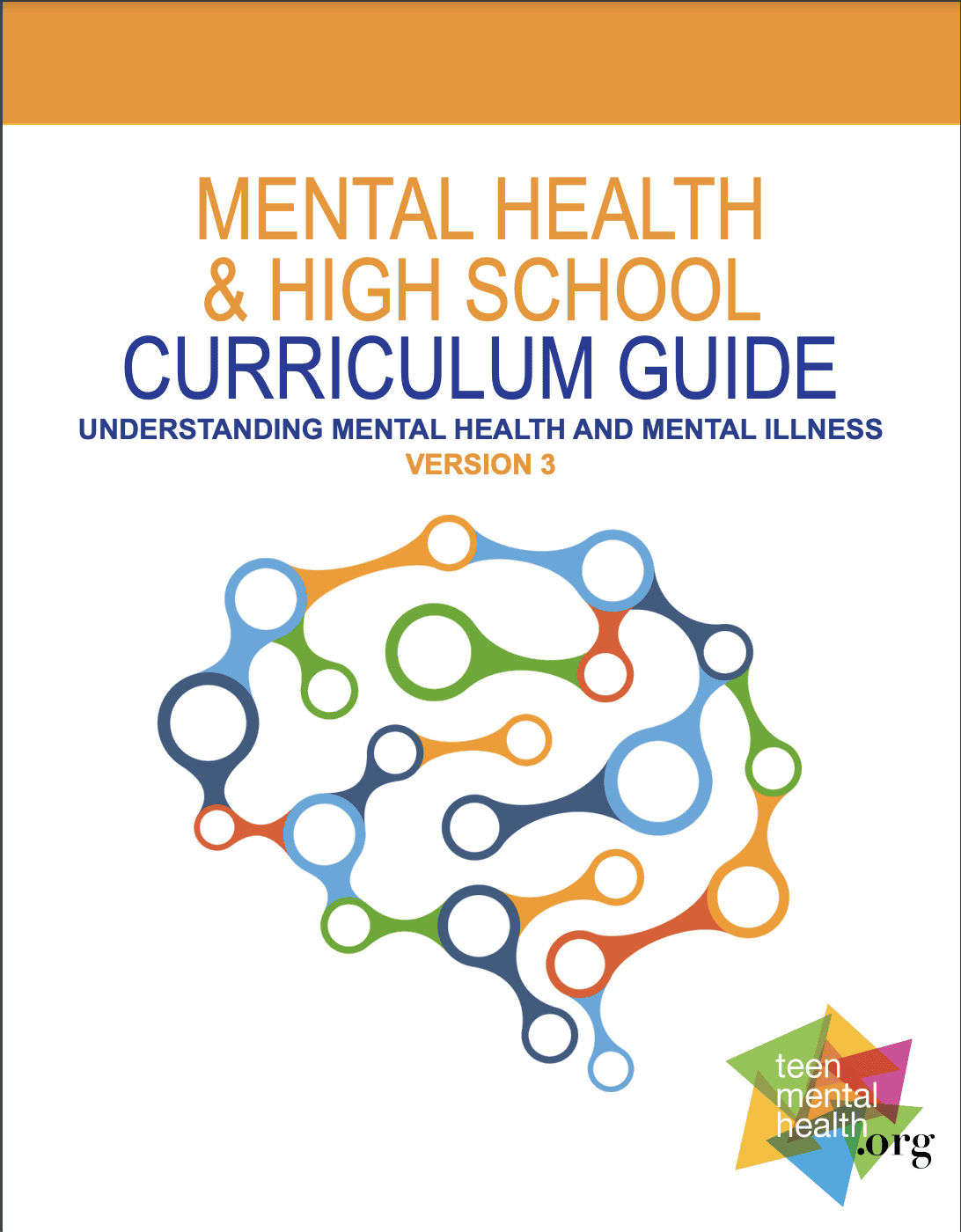 Summary
This course has been designed for educators working with students in ages 12 to 19.
This is a self-paced, non-credit, online course that consists of 6 modules. The estimated time commitment is approximately 6-8 hours in total. Modules are completed sequentially and each consists of:
Classroom activities

Self-guided study

Module test
This online program is asynchronous (no real-time events are scheduled).
Learn more about this course, including program background and learning objectives, on the Faculty of Education's Professional Development & Community Engagement website.
Mental health literacy is the foundation for mental health promotion, prevention, and care and can be developed through classroom based curriculum implementation that has been scientifically shown to improve mental health related outcomes for students and also for their teachers. A Canadian-developed, nationally and internationally-researched resource, the Mental Health Curriculum Guide (The Guide) – previously available only through face-to-face delivery– is now available online.
In this course, educators will learn how to apply this classroom-ready, web-based, modular mental health curriculum resource as well as develop their own mental health literacy. Educators can then use this resource designed to be delivered to regular classrooms to successfully address mental health-related curriculum outcomes designed to be delivered by classroom teachers to students aged 12 to 19.
Rubric and Standards
Mental Health Literacy Components
Understanding how to foster and maintain positive mental health
Understanding how to seek help effectively
Understanding mental health disorders and their treatments
High School Learning Standards
Advocate for reducing stigma associated with emotional and mental and behavioral health
Compare & contrast emotional, mental-behavioral illness, mental well-being and concurrent disorders
Describe how self-harm or suicide impacts other people
Describe laws related to minors accessing mental health care
Explain how to help someone who is thinking about attempting suicide
Identify school and community resources that can help a person with emotional, mental and behavioral health concerns
Implementation
Program Material Cost
Basic, foundational training available at no cost via Mental Health Collaborative and includes data collection on implemented programs.
Modality
Setting
Grade Level(s)
Evidence
Header
5 Publications (3 Peer-Reviewed)
Study Types
1 Randomized Control Trial, 5 Single Group Designs
Study Samples
Countries: Canada, US Sample Sizes: Ranged from 60 to 534 Students Grade Levels: Ranged from 6th to 12th Grade
Major Findings
Student receiving curriculum experienced significant increases in mental health knowledge scores and positive attitudes towards mental illness (i.e. stigma reduction) which sustained in follow-up assessments (which ranged from 1 month to 1 year).
Published Studies